Lazard 175: Saving New York City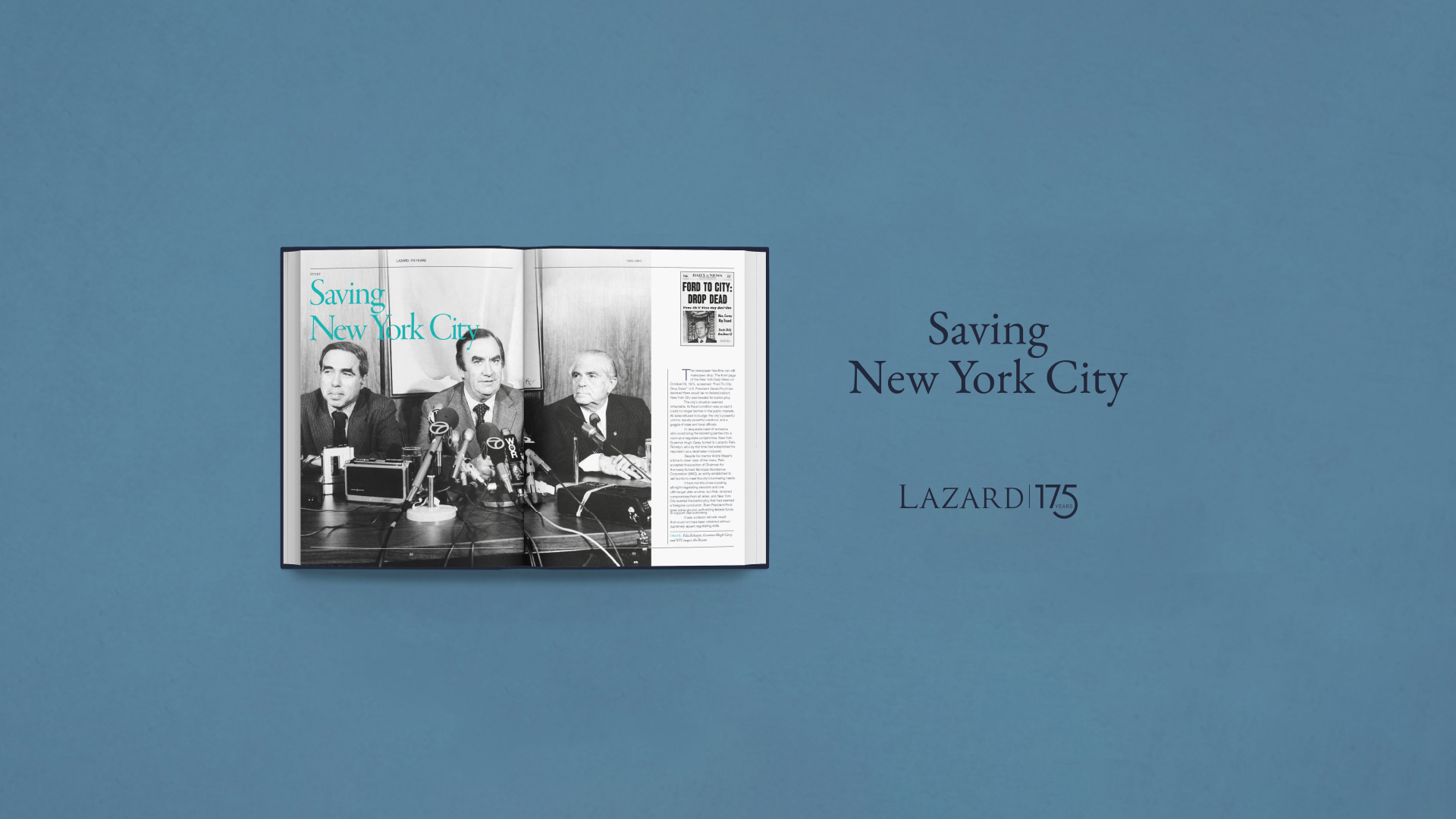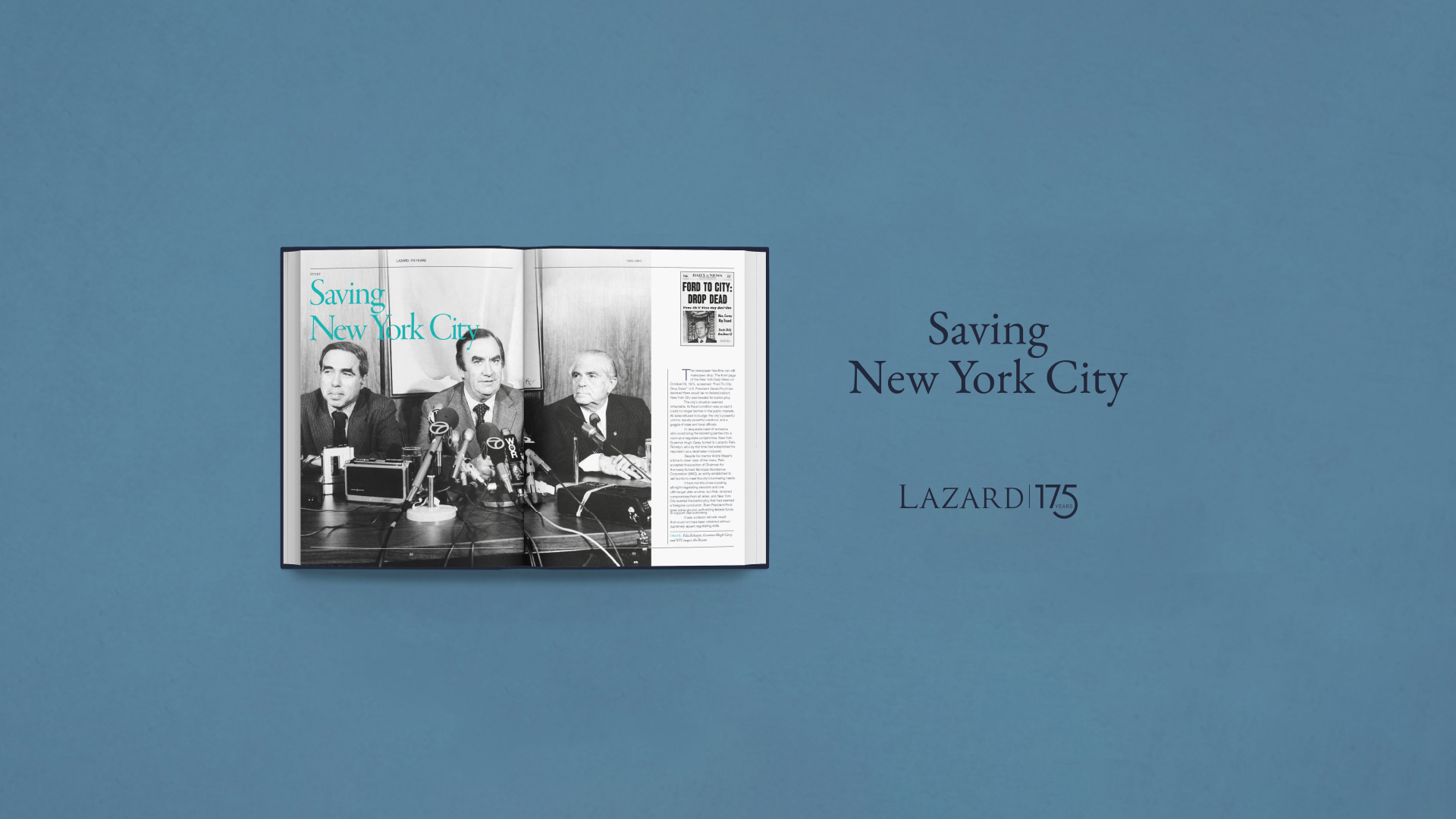 As we celebrate the 175th anniversary of Lazard's founding in 1848, we are commemorating this momentous occasion by highlighting some of the most celebrated episodes and leaders from the firm's history.
Below, we share the story of Lazard and its role in saving New York City from municipal bankruptcy in the mid-1970s.
The newspaper headline can still make jaws drop. The front page of the New York Daily News on October 29, 1975, screamed: "Ford To City: Drop Dead." U.S. President Gerald Ford had decreed there would be no federal bailout; New York City was headed for bankruptcy.
The city's situation seemed intractable. Its fiscal condition was so bad it could no longer borrow in the public markets. All sides refused to budge: the city's powerful unions; equally powerful creditors; and a gaggle of state and local officials.
In desperate need of someone who could bring the bickering parties into a room and negotiate compromise, New York Governor Hugh Carey turned to Lazard's Felix Rohatyn, who by this time had established his reputation as a dealmaker nonpareil.
Felix, a child refugee from Nazi-occupied France, had risen to become one of Lazard's most famous bankers, and a trusted advisor to leaders of business and government. He built his banking career under the tutelage of André Meyer, advising on an astonishing string of M&A deals that created some of the era's leading global conglomerates.
Felix had succeeded at Lazard based on simple virtues of hard work, a fundamental humility with a healthy dash of ego, a sharp mind and eagerness to learn, and crucially, an innate ability to build bridges between people with different backgrounds and priorities.
Despite André Meyer's advice to steer clear of the mess, Felix accepted the position of Chairman for the newly formed Municipal Assistance Corporation (MAC), an entity established to sell bonds to meet the city's borrowing needs.
It took months of excruciating all-night negotiating sessions and one cliff-hanger after another, but Felix obtained compromises from all sides, and New York City averted the bankruptcy that had seemed a foregone conclusion. Even President Ford gave some ground, authorizing federal funds to support new borrowing.
It was a classic win-win result that could not have been obtained without supremely expert negotiating skills. Felix became a local hero and he remained MAC Chairman for 20 years. All the while, he kept his partnership at Lazard, where his advice was eagerly sought by corporate chieftains.