Lazard Climate Center
The Lazard Climate Center provides insights and tools for business leaders and investors to integrate climate change considerations into strategic decisions and corporate finance.

As the private sector accelerates efforts regarding climate change and the energy transition, the Lazard Climate Center seeks to address knowledge gaps and serve as a partner to companies and investors looking to understand how best to navigate these trends.
● Effect of GHG Emissions on Corporate Valuations
● The Evolving Role of Carbon Offsets
● Climate Sentiment Analysis
● Quantifying Granular Climate Risk
● Investor Environmental Taxonomy
Lazard Hosts Inaugural Climate and Energy Transition Conference
On April 14, 2023, Lazard hosted its inaugural Climate and Energy Transition Conference.
The all-day event – attended by more than 150 corporate leaders, investors, policymakers and economists – provided a unique forum to discuss the financial impacts, opportunities and risks of climate change and the energy transition.
Click here to learn more about the Conference and watch video highlights.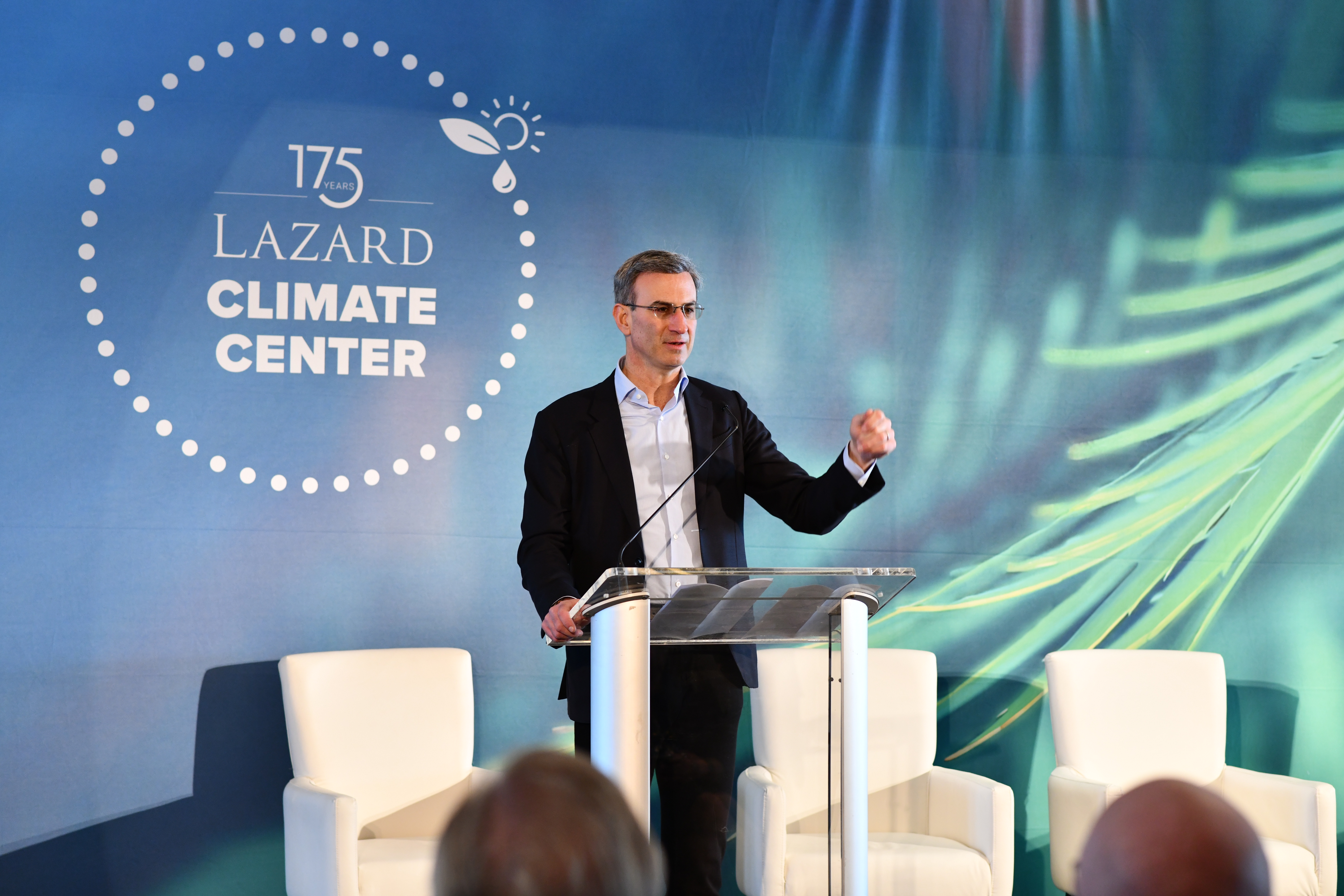 Webcast: COP27 and Climate Change
November 2022
Zachery Halem, Director of the Lazard Climate Center, and Joseph Aldy, Professor of the Practice of Public Policy at the Harvard Kennedy School and Lazard Senior Advisor, joined Peter Orszag to discuss the potential implications for corporations arising from COP27, the SEC's proposed climate disclosure rule, and the passage of the Inflation Reduction Act in the U.S.