Ron Temple on Bloomberg Television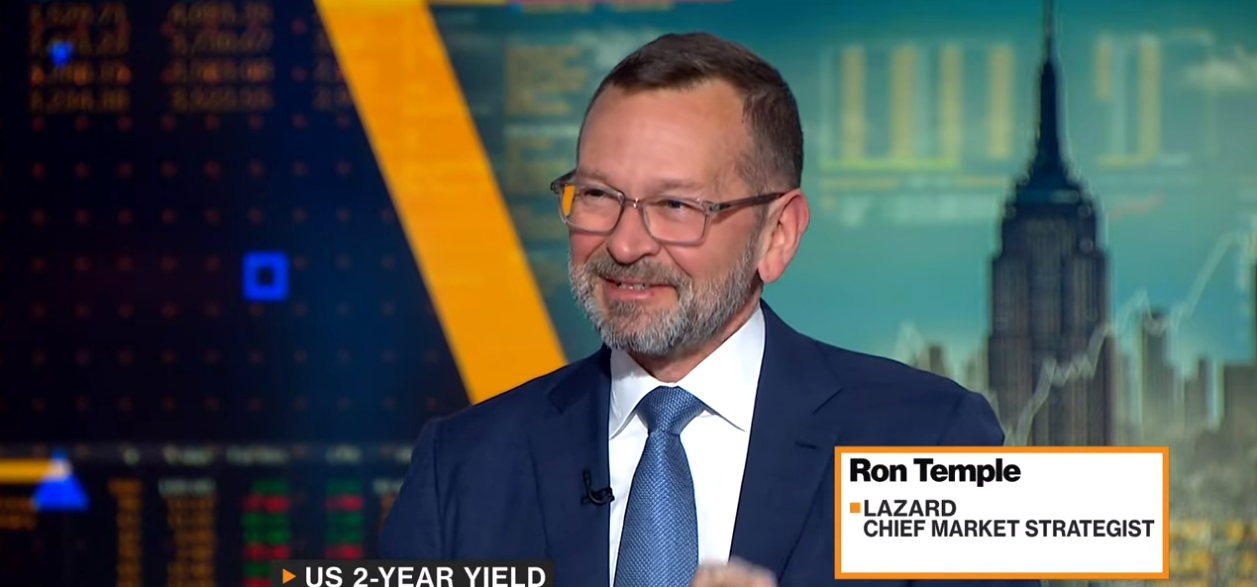 On September 19, Chief Market Strategist Ron Temple appeared on Bloomberg Television to discuss expectations for upcoming central bank policy meetings by the Federal Reserve, the Bank of England (BoE) and the Bank of Japan. 
Telling Bloomberg's Katie Greifeld his expectation that there would be few surprises from any of the three central banks, and that both the Fed and BoE would hold rates steady at their respective September meetings, Ron noted that markets are lowering their estimates for how high rates will rise before policymakers begin to dial them back.
"In the last month or two, the expectation for the terminal rate - or the peak rate - in the U.K. has gone from 6.25-6.5% down to 5.25-5.5%, so there has been a big shift downward in terms of being less hawkish," he said. 
"This is the first time since the rate hiking cycle began that the market is finally pricing things appropriately, meaning we have been too dovish for too long. When the market finally gets the terminal rate right, it would assume the Fed would immediately turn on a dime and start cutting rates. If you look back two or three months ago, the market said that the Fed Funds rate would be back at 4% by March of next year. Now it's saying we are not going to see a cut until the second half," Ron explained.
Click the video below to watch a two-minute clip of Ron's segment. 


---
Related In The News Articles
Read More In The News
November 09, 2023
November 06, 2023